We are so excited to be opening the gates again at our gorgeous Pines Forest Aquatic Centre.
Our Pines crew are working hard in preparation for the upcoming season, making sure the pool and all facilities are in tip top shape for open on Tuesday 1 November.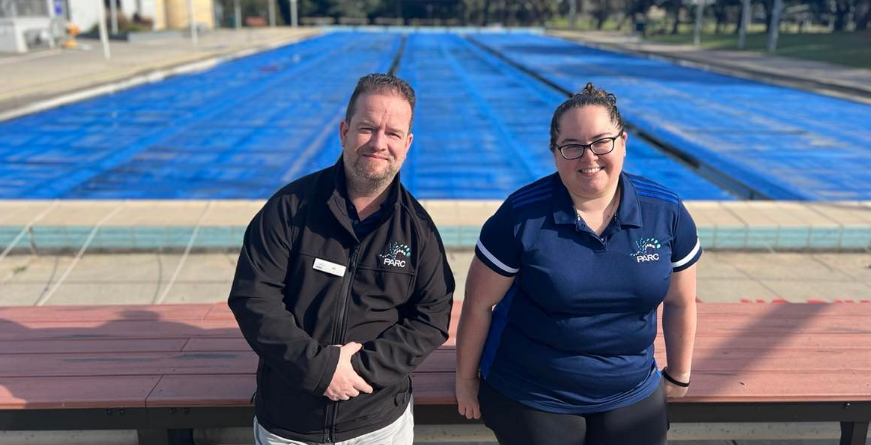 Meet Ian, your new PINES Centre Leader
We are very happy to introduce Ian Carroll, who will be taking on the role of Pines Leader this season. If his face is familiar, that's because Ian volunteered a lot of his time last season to help with our popular Free Family Friday events. Ian has also been a part of the Peninsula Leisure team for 3 years, and you may have seen him around our sister site PARC, as he looked after all things Asset and Facility.
Ian is looking forward to another big season at Pines and getting to know our incredible community of lap swimmers, families and schools over the coming months.
"I am really excited about this opportunity to engage with such a wonderful community. I am looking forward to meeting everyone and hearing everyone's Pines stories as we all enjoy this incredible facility over the warmer months."
We can't wait to see you at Pines!
We're counting down the days until we open the gates and welcome our amazing Pines family once again to our award winning pool.