Develop a life-long love of water
Our vision is that 'Every child in Frankston can swim''. Peninsula Leisure offers many opportunities to build your skills in the water – from our PARC Swim swimming lesson membership, to our partnership with VicSwim to offer summer intensive lessons, or our schools swimming program.
Through PARC Swim, students can access a uniquely structured program that groups by age and skill level ensuring tailored teaching for each child, and heaps more fun!
Plus, our PARC Swim membership includes access to PARC and PINES anytime outside of lessons. This means more opportunity to practice skills and build confidence in the water, leading to quicker progression.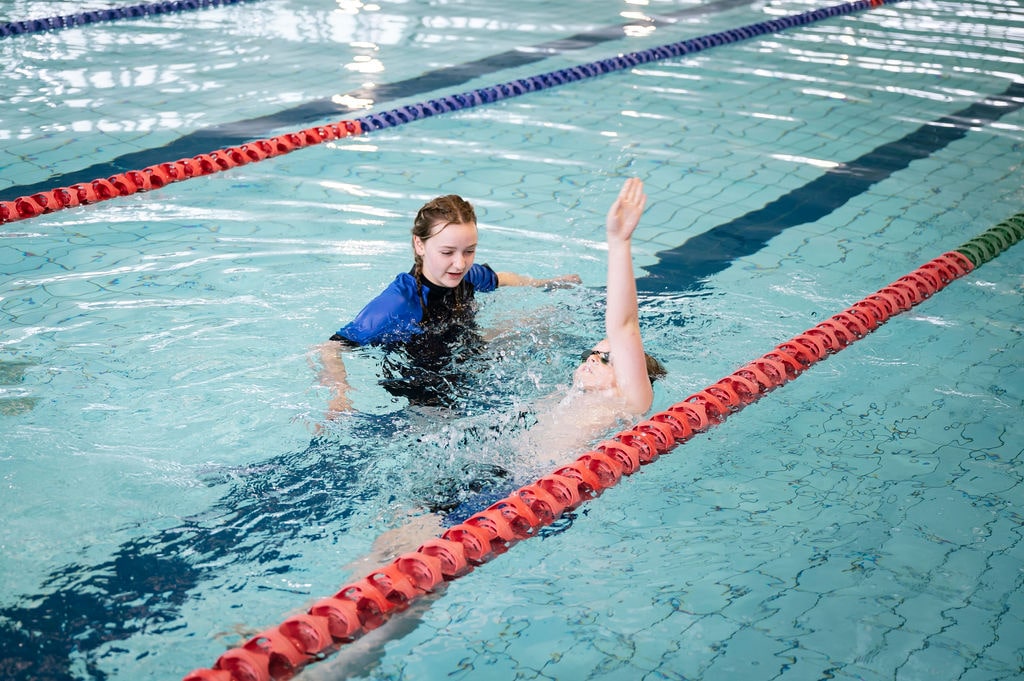 Our PARC Swim Schools Program is also available to local primary and secondary schools across the Mornington Peninsula. We have hundreds of schools that choose to bring their students to PARC for a week-long intensive at each grade level and provide our facilities as options for swimming carnival events.
We also offer intensive programs, via a partnership with VicSwim, a government supported holiday program for children to enhance their water safety skills at PINES, as well as a two-week program in January at PARC.
Finally, swimming lessons are not just for the kids! We are here to support adults too with adult lessons, FITSwim access and tailored support.

Support our mission that Every child in Frankston can swim
Join Rotary Peninsula 2.0 BirthTree and Family Garden and help more children be safer around water.
Do you know someone who was born this year?
Are you a local family looking for a living tribute to the area? 
Rotary's Annual Birth Tree and Family Garden project invites you join this year's tree and plaque, celebrating the newest members of our growing community. 
Join this year's Birth Tree for an investment of $50. For this, you will receive a timeless tribute of your loved one in the form of a tree and plaque, but more importantly, $45 of every contribution goes straight back here to PARC and PINES to help more children build confidence in the water.
Where does your donation go?


At PARC, we have a vision that Every Child in Frankston Can Swim. However, at the moment, only around 20% of children in our local community are currently gaining ongoing vital survival skills which could save their life.
By participating in the Birth Tree, your contribution will go directly to Funding baby swim programs.
This which would see us visit mothers' groups at Frankston Maternal Health Centres. These mothers' groups would be invited to begin their water safety and familiarisation experience with a 30 minute session at PARC.
Help us achieve this big, important, life saving goal that Every Child in Frankston Can Swim! Buy your Birth Tree name today, donate now.