A welcoming space for everybody
We are passionate about providing a sense of belonging to every visitor through our doors. We cater to a range of needs and pride ourselves on retaining the best quality accessibility equipment for our community.
From our spacious accessible car parking bays right outside the door, you can venture through the facilities knowing there is plenty of space and equipment to support you, including specialised gym machines and battery powered hoists into the pools.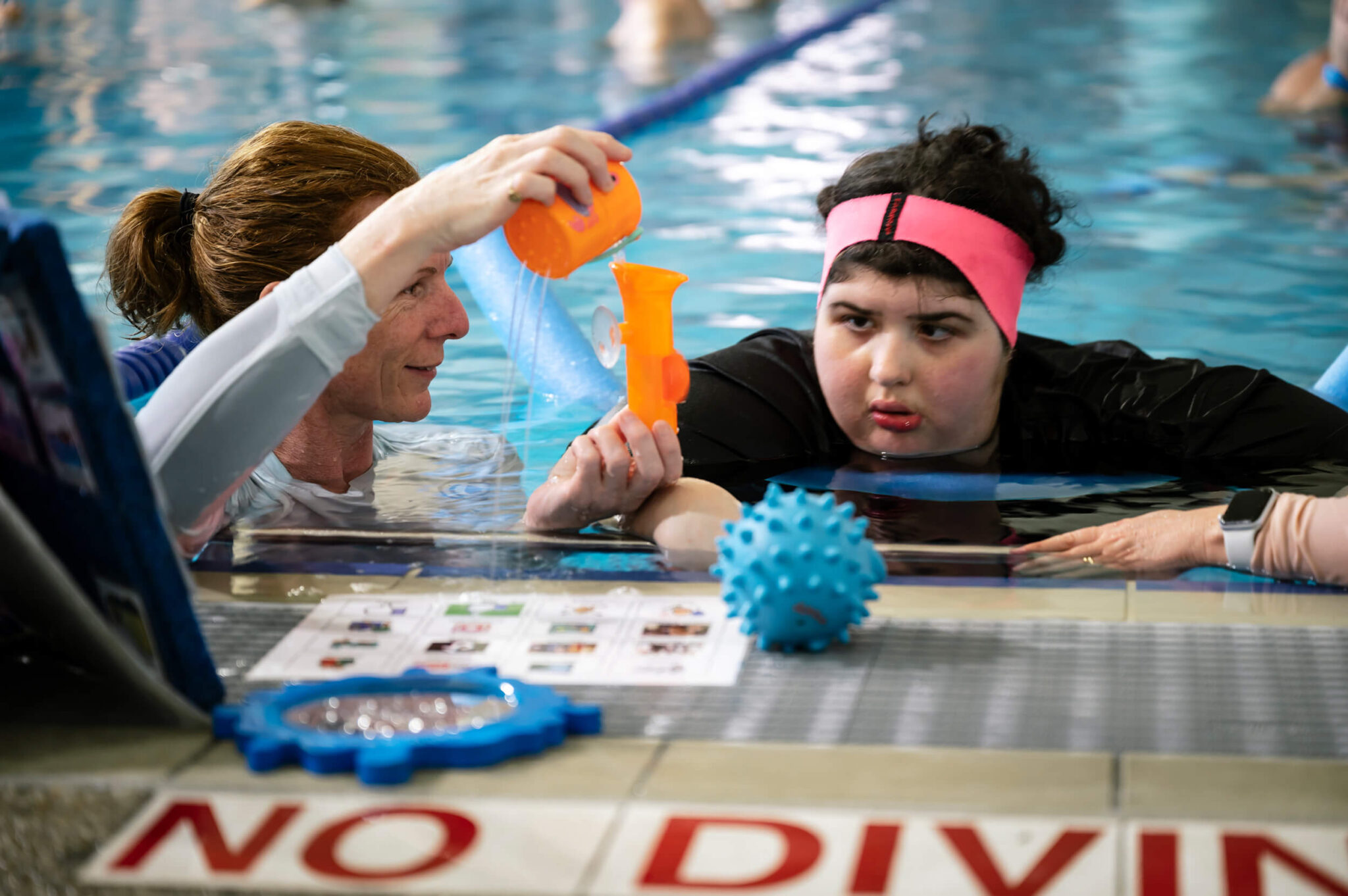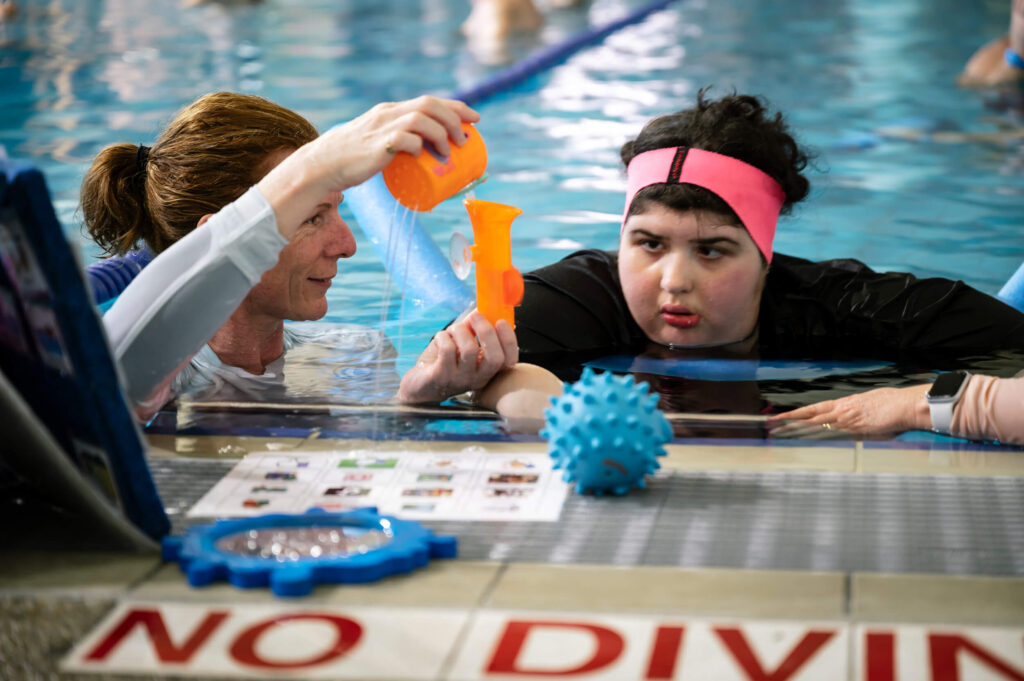 Our programs cater for individual and group needs including the use of our gym and tailored exercises, through to specialist 1:1 swim lesson programs in our 'Access and Inclusion' program. For specialist schools, we also offer tailored swim programs with qualified instructors.
We also welcome the support of Physiotherapists or other rehabilitation support health professionals to accompany our visitors to the Centre for rehabilitation purposes.